About

Us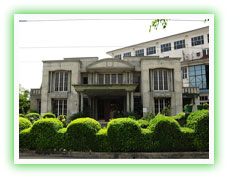 Anmol Knitters Pvt. Ltd.is a Premier Company of Oriental Group of Industries and was started under the leadership of Mr.Satish Sood, Managing Director. The management is very well qualified and committed to provide quality products and cost benefits to the customer. The Parent Company, Oriental Textile Processing Co.Pvt.Ltd. is in the dyeing and processing industry and has been in operation since 1958.

Anmol Knitters Pvt. Ltd.started manufacturing knitted fabrics, blankets and made ups for the Home Furnishing and Hosiery Industry. Today the group is the largest composite knitting and processing house in the region.

Success is sought by many but achieved by few, and Anmol Knitters (P) Ltd is one of them. All this is due to the pioneering efforts of the management coupled with ethical business practices with specific stress h on providing timely deliveries and value added products to the Companies' discerning clientele.

The company has grown to be one of the largest manufactures of Knitted Fabrics, Home Furnishings and Made Ups in different varieties with handsome annual growth rate, year on year basis. All this is due to the established Brand Equity of the Company. Our Process and Dyeing House has the distinction of being the largest in terms of Volume, installed Plant and Machinery and needless to mention the quality control.

A sizable conglomerate with recurring addition of Latest Technology year after year, is going ahead wit Its expansion plans. Modernization and updating of plant and machinery is a policy of the Company.

We are on the move to scale new challenges presented by opening of Global Markets and Future Marketing Trends. This effort is duly backed by Professional Management Team and Work Force with COMMITMENT.